Apply for a special nomination of the "New names in fashion" contest
LALAPETE project (funded by the European Union, the Russian Federation and the Republic of Finland in the framework of South-East Finland-Russia CBC 2014-2020 Programme) in partnership with Sobaka.ru magazine is proud to present the special nomination "Circular fashion" in the framework of the annual contest "New names in fashion 2021".
Countdown to application deadline
Why circular fashion?
The fashion industry is one of the most pollution intensive industries in the world – it contributes 10% of global greenhouse gas emissions (more emissions than France, Germany and UK combined). Nearly 20% of global waste is produced by the fashion industry.

More and more brands all other the world started to shift to sustainable fashion practices. Stella McCartney is one of the front runners among ecoactivists. Luxury brands, such as Prada, Burberry, Gucci, Versace, Adidas, and mass-market brands like H&M started to develop apparel from recycled materials and promote sustainable fashion principles. St. Petersburg is also joining the movement of promotion of new sustainable fashion principles, for example, Nelly Nedre – the founder and designer of NNedre, uses sustainable solutions.

Our aim is that more and more representatives of the fashion industry will adopt circular fashion principles, so we decided to support young designers who are involved in creation of a sustainable & circular future!
Project packages
Main activities include environmental education trainings, workshops, seminars and social advertising campaigns fostering environmentally responsible behavior in Lappeenranta, Lahti and St. Petersburg.
Visualize your sustainability philosophy and approaches
Promote your fashion brand
Get published on SOBAKA.RU web-site, showcase your collection and get an opportunity to get published in #1 Fashion magazine in NW Russia
Participate and present you collection during the catwalk show or installation
Network with industry experts and leading designers
Become the front runner of the circular fashion and make the world cleaner and better
Fashion show or installation of finalists works
What collections are we looking for?
To participate in the "Circular Fashion" nomination, you need to have a ready-made lookbook of your collection of clothes, shoes or accessories that meets one of the following requirements:
- The collection (or drop) presented at the competition is created from recycled materials
- The collection (or drop) presented at the competition is created from materials that can be easily recycled
- The collection (or drop) presented at the competition is a virtual one
- The collection (or drop) presented at the competition is created from organic materials
- When creating, using and processing the collection (or drop) presented at the competition, the harm caused to nature was minimal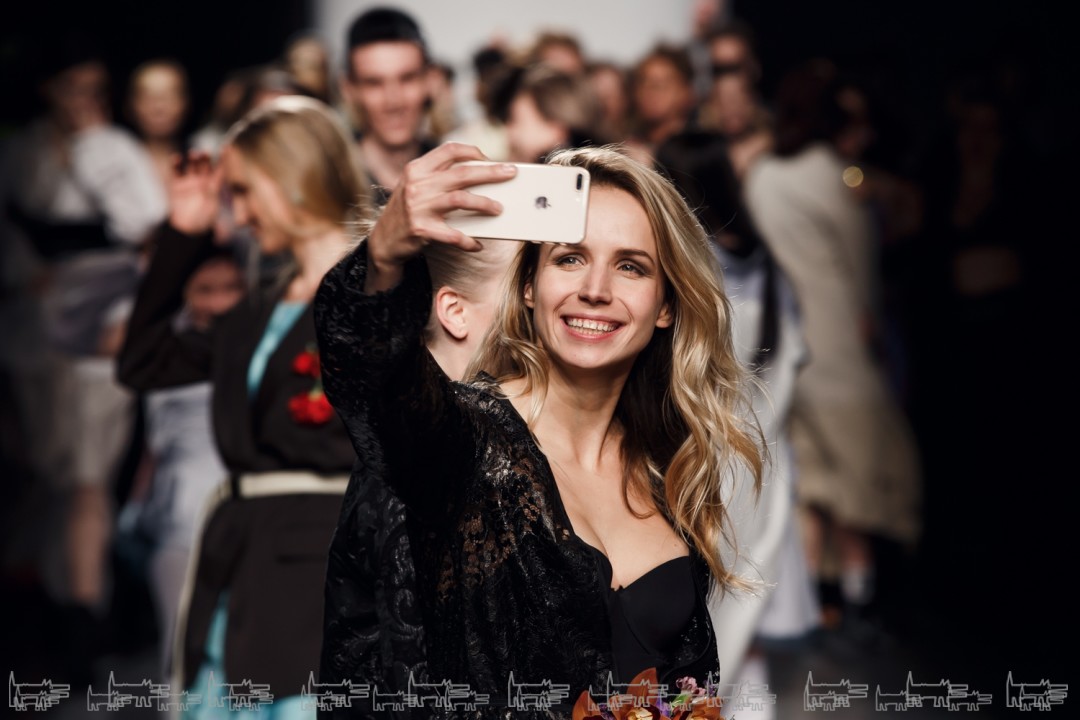 Who can apply? How to apply?
We invite the designers from Russia (St. Petersburg and Leningrad region) and Finland to apply for a special nomination "Circular Fashion" in the framework of the annual contest "New names in fashion 2021".

To apply please fill-in the form below and upload description and photos of the collection (7-20 photos).
What is circular fashion?
A circular fashion industry is one in which waste and pollution are designed out, products and materials are kept in use for as long as possible, including through reusing and recycling, and where natural systems are regenerated.
Interested in details? Get the overview from leading fashion media and NGO's.
DOSSIER: Circular fashion
Get all the insides from the leading global media.
Vogue: Fashion's circular future

FT: Creating a circular economy for fashion

What materials can make fashion circular?

Designing a circular economy for fashion

Shaping the Future of Your Wardrobe

Circular Fashion: The film
NEW NAMES IN FASHION: contest with the history
Organisers of the nomination"Circular fashion"
The project is executed by the following consortium: City of Lappeenranta (FIN) (Lead partner), City of Lahti (FIN), State company "Mineral" (RUS) and St. Petersburg Foundation for Small and Medium-sized Enterprise Development (RUS).